Dear Parent/Carer,
Welcome back to the Summer Term and I trust that you have all had an enjoyable break over Easter. It promises to be a busy and learning packed term for the children. The concept for the summer term is "That's Life" . Foundation Phase will be following the theme of "Pets". Year 3, 4 & 5- "Trees" and Year 6 will be following the theme of "Evolution". If you can support the above themes then please let your child's teacher know.
Trips and Educational Visits
As we are now able to organise visits which are part of the above topics. We have not been able to organise and go on trips for the past two years due to the pandemic. We as a school have decided that for this term, we will pay for all class trips.
We would normally ask for a voluntary contribution for the visits but with the current climate and the excitement for our children, we will pay for ALL children to attend a trip/ visit so that every child can enjoy the experience with their friends. This will be reviewed next academic year where we may have to ask for voluntary contributions once again.
Remaining Inset Day
The remaining INSET days for this academic year will take place on Monday 20th June 2022 and Monday 4th July 2022. School will be closed to pupils on this date.
Half Term will be the week of the 30th May, 2022.
Covid 19 Arrangements at School
I am pleased to announce that, following guidance from the Welsh Government (please see Pandemic Health Advice in Wales) The school is able to remove nearly all Covid restrictions which were in place due to the pandemic. We will still be making sure that there is sufficient ventilation, high quality cleaning and frequent handwashing by staff and pupils. It will continue to be the case that, if your child has symptoms or is a confirmed case of Covid 19, that they should not attend school.
The entry and exit arrangements for pupils will revert back to normal traffic management plan.
I am pleased to also say that we will also be able to hold our sports days, our Year 6 Leaver's Celebrations. These have been sorely missed during the pandemic and it will be lovely to have you as parents back on site again for these special events. Please look at the dates below.
The Re-opening of the Boys and Girls Club Building in Neath.
Members of the community have let us know that they are trying to raise money to re- open the Boys and Girls Club building in the Melin which I'm sure many of you will have visited over the years that it was open. If as parents you would like more information or to donate more, visit the link:
Dates for the diary:
Below are lists of important dates for your diaries.
Monday 2nd May – May Bank Holiday
Tuesday 3rd May – Inset Day
30th May to 3rd June – Half Term Week
Monday 6th June 2022 – Platinum Jubilee Bank Holiday
Tuesday 14th June – Nursery Pupils Sports Day
Thursday 16th June – Foundation Phase Sports Day (pm)
Friday 17th June – Years 3 & 4 Sports Day (am)
Friday 17th June – Years 5 & 6 Sports Day (pm)
Monday 20th June – Inset Day
Monday 4th July – Inset Day
Tuesday 12th July – Annual Pupils Reports to Parents
Tuesday 19th July – Year 6 Leavers Assembly and Awards Evening
Wednesday 29th July – Year 6 Leavers Party (Organised by the PTA)
Friday 22nd July 2022 – End of the school year
NB dates will be added to this list as and when they are organised.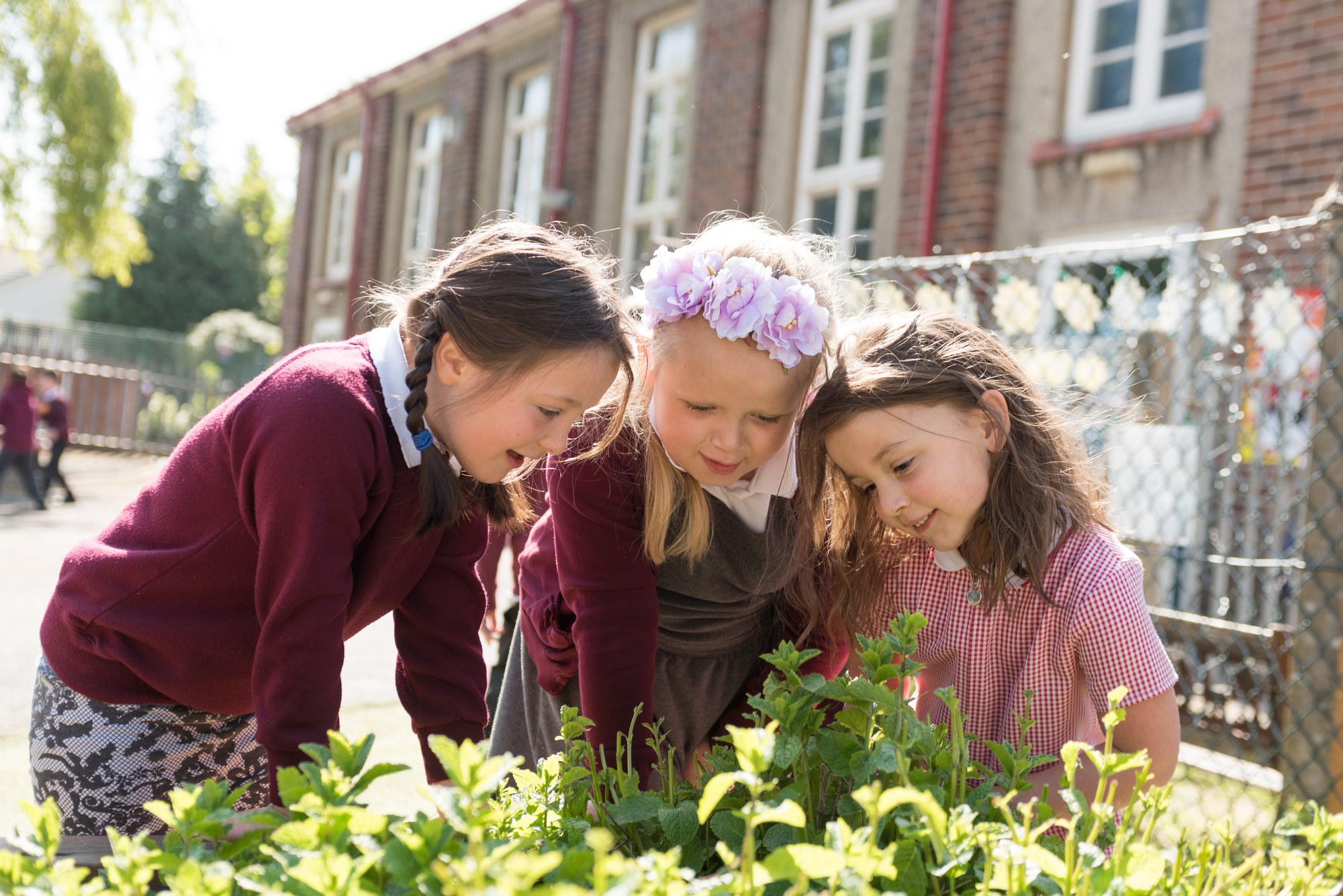 Polite Reminders
Attendance and Lateness:
We work very closely with our Education Welfare Officer. We are currently monitoring several families very closely as lateness and unauthorised absences have a hugely negative impact on child development. Please ensure your child arrives on time and attends school regularly. You are expected to contact school on 01639 642938 to report your child's absence by 9:30am. Unauthorised absences and latecomers are reported to the EWO. Thank you for your understanding in this matter.
Every school's Welsh Assembly Government target is 95%
The current attendance is: 86.4%
We remain 8.6% away from our school target!
Congratulations to Year 4 Miss Newbury's Class on achieving the best attendance last week They have a new member to the class for this week – Alfred the Attendance Bear.
Pupils should arrive at 8.50am If your child is unable to attend school, please ring and inform us of the reason.
Telephone: 01639 642938
Taking holidays during school term time.
Please let us know in advance if you are planning on taking a holiday during school time.
School Meals:
Please ensure payment for school meals is made regularly as school meals can be suspended & a packed lunch will be required until arrears are brought up to date. School meals are currently £2.35 per day (£11.75 per week)
Jewellery:
For Health and Safety reasons, jewellery must be restricted to one pair of stud earrings and a watch. If earrings cannot be removed for PE/ Games- please cover with plasters
Mobile Phones
Can I remind parents and children, particularly for the Key Stage Two pupils, that children should not be bringing mobile phones with them to school unless there is a good reason which has been agreed with myself as headteacher. When these phones
are then brought to school, they will be kept in the school office and can be collected at the end of the school day by the pupil. Children are not to have mobile phones on them in school during the day.
PDG Access Grant
Don't forget to apply for the PDG Access grant for pupils who are eligible for free school meals entering Reception, Year 1, Year 3 and Year 5 classes of maintained Primary Schools in September 2022. It can help with the purchase of school uniform including coats and shoes, school sports kit including footwear, uniform for enrichment activities, including but not limited to, scouts; guides; cadets; martial arts; sports; performing arts or dance. It can also be used for equipment e.g. school bags and stationery, equipment for out of school hour's trips such as outdoor learning e.g. waterproofs and also, the criteria has been extended to include laptops or tablets. Please visit https:// www.npt.gov.uk/1316 to find out if you are eligible and how to apply.
Personal Information
If you have moved homes or if your telephone numbers changed please let the office know so that we can update the our records.
Water Bottles, Sun Hats & Sun Cream
Keeping suitably hydrated can have positive benefits to our pupils learning and wellbeing. Pupils are encouraged to bring transparent water bottles into school. Pupils have access to their bottles throughout the day and are encouraged to drink water regularly. However in line with our Healthy School Accreditation the pupils are only allowed water and not squash, juice or fizzy pop. Also our yard becomes a sun trap during the day, with little sheltered area available. Please could all pupils bring in a sun hat (with their name written inside) and we encourage parents/carers to apply sun cream in the mornings. Thank you for your continued support.
Free School Meals
Primary School Meals
click here to see the latest Menus
Pupil Development Grant https://www.npt.gov.uk/1316
Or contact the Schools and Family Support Team on 01639 763515 or email: fsm@npt.gov.uk
School Admissions
https://www.npt.gov.uk/6573 If you have any queries please contact the School Admissions team on 01639 763580/ 763730 or email admissions@npt.gov.uk
There are policies and procedures on our school website on a number of different aspects of school life, if you need further information about the school they can be accessed at any time. We also hold key information on the school website about coronavirus from Public Health Wales.

And Finally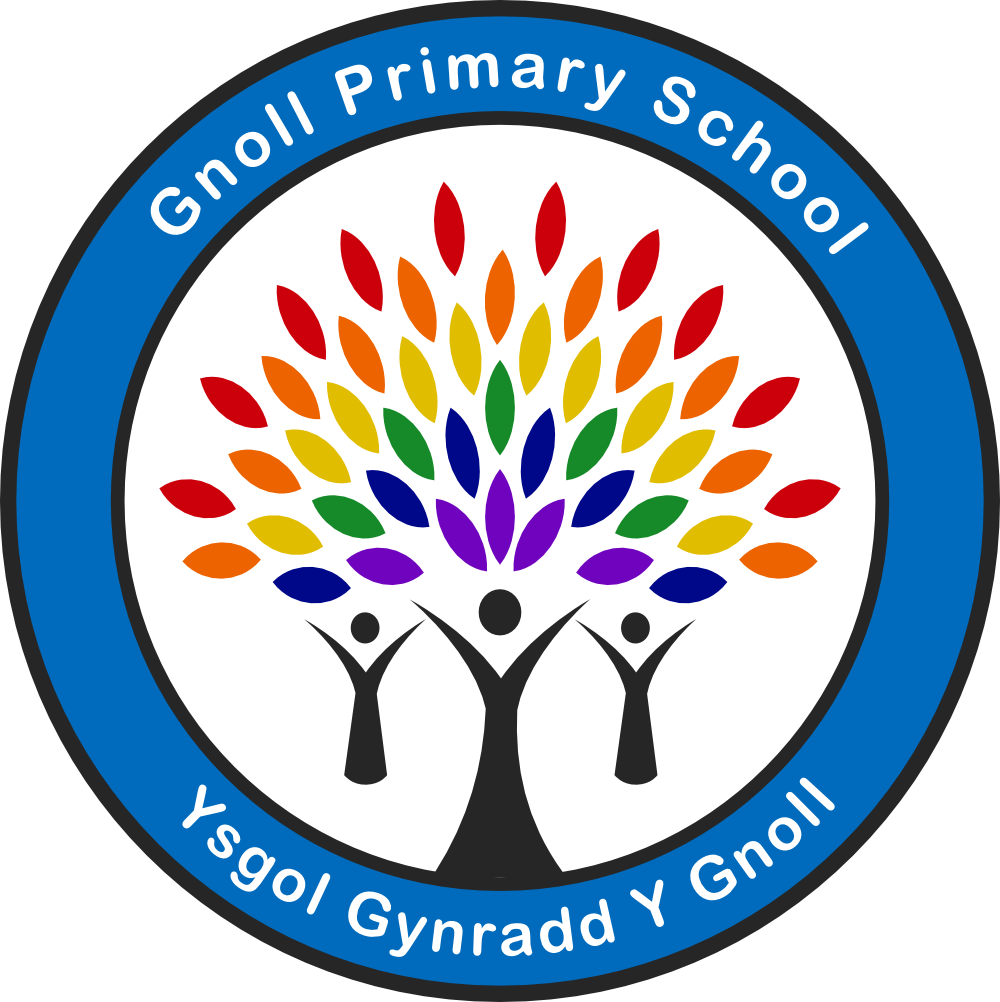 Thank you for your continued support over the past few years and especially over these past few months. The partnership we have and the way in which you have supported us, your school has kept us all safe and well, long may it continue.
Once again I'm looking forward to working closely with you to ensure our children continue to grow, develop and blossom during their time at this very happy and successful school.
Warm Regards,
Rhys Harris
Headteacher
School Email: School Website: Twitter:
gnoll@school.net Gnoll.Primary.School @GnollPrimary